A 76-year-old woman who was declared dead at a hospital in Ecuador astonished her relatives by knocking on her coffin during her wake.
Relatives left the coffin behind and rushed retired nurse, Bella Montoya back to the hospital after the wake on Friday in the central city of Babahoyo – about 70 kilometres north-east of Guayaquil, the Associated Press reported her son, Gilberto Barbera, as saying.
"It gave us all a fright," Mr Barbera said, adding the doctors have said his mother's situation remains dire.
Ms Montoya was initially admitted Friday at the hospital with a possible stroke and cardio-pulmonary arrest, and when she did not respond to resuscitation a doctor on duty declared her dead, the ministry said.
Mr Barbera said his mother was unconscious when she was brought to the emergency room.
A few hours later a doctor informed him she was dead and handed over identity documents and a death certificate.
The family then brought her to a funeral home and were holding a wake when they started to hear strange sounds.
"There were about 20 of us there," Mr Barbera said.
"After about five hours of the wake, the coffin started to make sounds.
"My mum was wrapped in sheets and hitting the coffin, and when we approached we could see that she was breathing heavily."
A woman declared dead by paramedics after a car accident is found still breathing by a morgue attendant checking on bodies.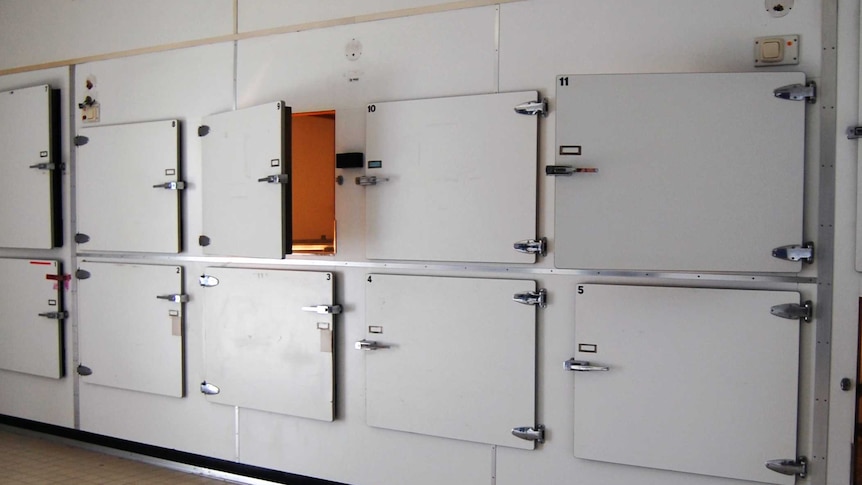 Though he and relatives rushed her back to the hospital on Friday, she was still in serious condition by Monday.
She was under intubation, and doctors weren't giving relatives much hope about her prognosis, Mr Barbera said.
AP also reports Ecuador's health ministry as saying Ms Montoya was in intensive care on Monday at the Martín Icaza Hospital in Babahoyo while the ministry investigates doctors involved in her case.
A technical committee has been formed to review how the hospital issues death certificates, the ministry said.
No details have been released about the doctor who had prematurely declared the woman dead.