Two 14-year-old twin sisters were among at least 11 people killed in a Russian missile strike on a crowded restaurant in Ukraine's eastern city of Kramatorsk, officials say.
Sisters Anna and Yulia Aksenchenko would have turned 15 in September, Kramatorsk city council's Education Department said in a Facebook post under a picture of the two girls smiling for the camera.
"Russian missiles stopped the beating of the hearts of two angels," it said in a Telegram post.
The other dead teenager was 17, according to Prosecutor General, Andrii Kostin.
The Tuesday evening attack on Kramatorsk wounded 61 other people, Ukraine's National Police said.
Ukrainian authorities have arrested a man they accused of helping Russia direct the deadly missile strike.
The Security Service of Ukraine said the man it detained, an employee of a gas transportation company, is suspected of filming the restaurant for the Russians and informing them about its popularity.
It provided no evidence for its claim.
The attack also damaged 18 multi-storey buildings, 65 houses, five schools, two kindergartens, a shopping centre, an administrative building and a recreational building, regional Governor Pavlo Kyrylenko said.
ABC reports that Kramatorsk, a frontline city, houses the Ukrainian army's regional headquarters.
The gutted restaurant, it said, was frequented by journalists, aid workers and soldiers, as well as local residents.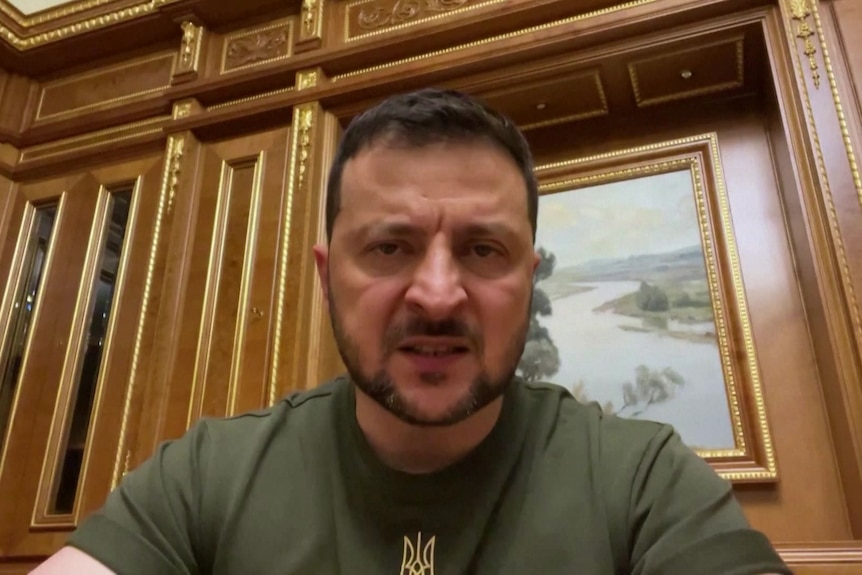 Ukrainian President Volodymyr Zelenskyy said in his nightly video message that the attacks showed that Russia "deserved only one thing as a consequence of what it has done — defeat and a tribunal".
"The Russian Federation does not strike at civilian infrastructure," Kremlin spokesman Dmitry Peskov told reporters.
"Strikes are carried out on objects that are connected with military infrastructure in one way or another."
Later, the Defence Ministry reported that the target hit in Kramatorsk was a "temporary command post" of the Ukrainian army, but provided no details of the strike.
Emergency workers scurried in and out of the shattered restaurant as residents stood outside embracing and surveying the damage.